#CAUTION:
Please take appropriate self protection and care during the time of COVID-19.


Please ensure Physical Distancing, use face mask and wash your hands frequently

All parents have concerns about the safety of their daughter or son when they are far from home. At IIT Indore, we understand that concern and accept our responsibility to enforce security policies to ensure our students enjoy their stay at Indore as free as possible from threats to their safety or well-being. Campus safety and security are coordinated by the Department of Safety and Security.

IIT Indore security department personnel conduct patrols of the campus and residence areas 24 hours a day. IIT Indore security department enforce all regulations and laws -- both of the IIT and the Country. They also work cooperatively with the Indore Police Department to record incidents that may occur off campus.

IIT Indore security department strictly enforce laws regulating underage drinking. The use of controlled substances, weapons and alcoholic beverages are not permitted on campus. Illegal drugs are not permitted on campus. Our Drug-Free Campus Policy requires all employees and students to adhere to the IITs' standards of conduct related to drugs and alcohol and the applicable legal sanctions under State or Central law.
Fire Safety Trainings
First Aid Fire Fighting equipment like Fire Extinguishers have been installed in the hostel units/offices and other important places. Please notify after usage if any.
Evacuation signage, Smoke detectors, Fire alarm system have also been placed.
We conduct regular training program for Security personnel as well as staff and students for necessary update.
#CAUTION: Tempering of any safety/security signage and instruments may attract extreme penalty and punishment.
Fire Fighting Training Videos
First Aid Training Video
Security Operations
The Institute Safety & Security Department is functional at the Institute headed by Chief Security Officer with One Lab Safety Officer and assisted by one Jr. Assistant & trained security personnel.
Providing 24x7 security and safety to all the four campus of the Institute
trained Security personnel including lady guards are deployed in a day
equipped with Quick Reaction Team with a four wheeler for effective patrolling and immediate reaching any point within the Institute for any emergency sitution .
CCTV Camera surveillance: Points of importance have been provided with 24x7 CCTV camera coverage for surveillance.
Mission
To ensure and enforce safe environment for the students and staff at the institute.
To safeguard the staff, students and property of the Institute against various threats.
Emergency Response
In case of any emergency please contact security helpdesk of your location or any security helpdesk in case you are outside the institute.
Keep yourself calm.
Narrate the emergency type, time and location briefly.
Find a suitable safe place around you.
Take guidance and instructions from the Security Helpdesk.
Listen carefully do's and don'ts
Act according to the instructions
avoid calling the Helpdesk too often it will restrict their necessary actions and reporting on your information
Give regular & correct feedback on being called by the Security Helpdesk.
Website Development
In recognition to the service of our B.Tech Students, Mr. Shikhar, Ms. Shweta, and Mr. Ravi, towards the development of the website the Safety and Security Section for IIT Indore, with the kind approval of the Director, IIT Indore and with the recommendation of the Safety & Security Committee, a reward/Honorarium of Rs 5,000/- (each) has been handed over to the said students in the Safety & Security Committee meeting held on Oct. 31, 2014 at IET Campus (04:30 PM).

The website was upgraged by the team of CS258 of B.Tech students of 2013 batch of the institute comprising of Mr. Mudit Maheshwari, Mr. Amey Ambade and Mr. Avnish Bhagwate. The website was made live in October 2016.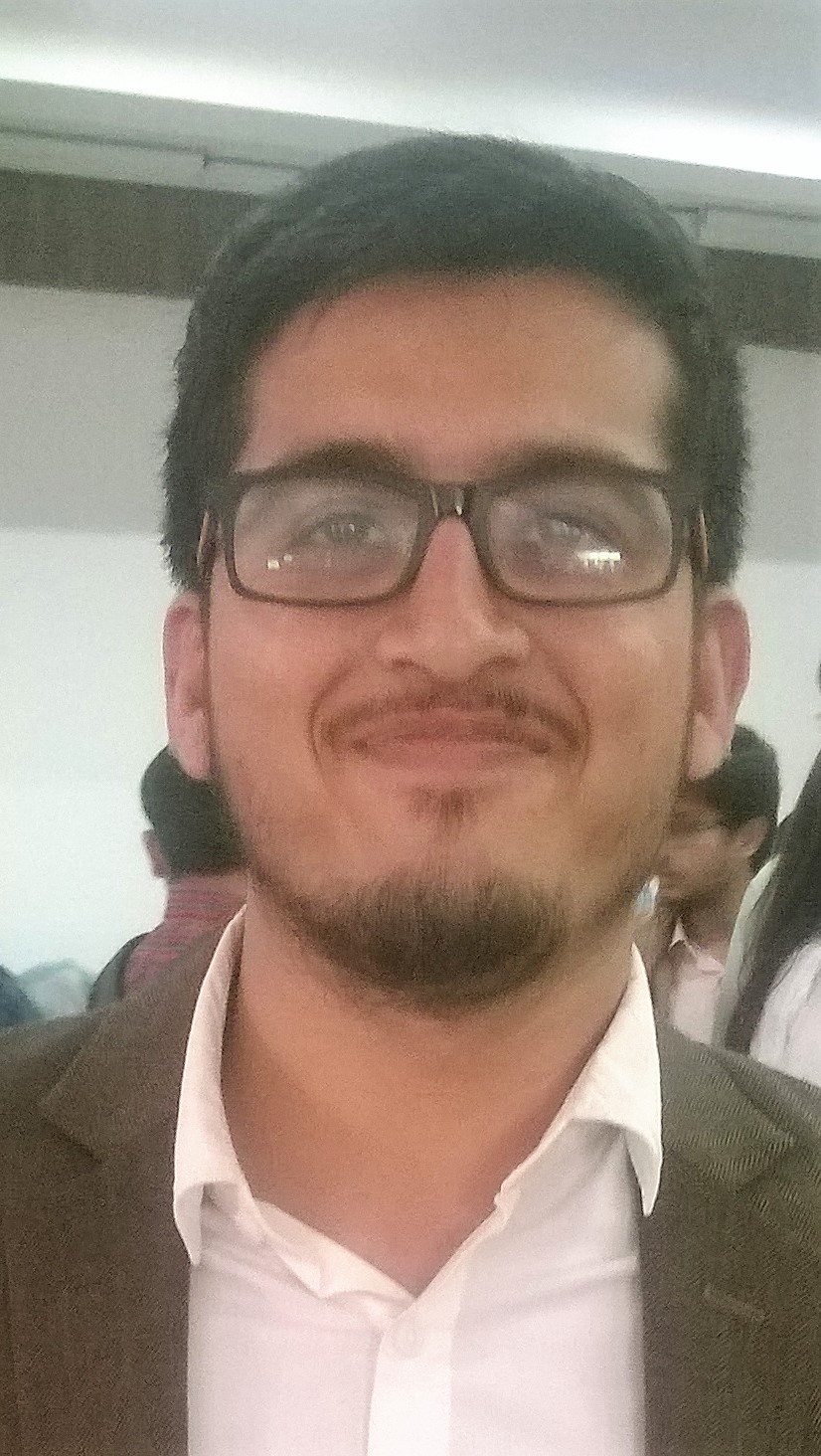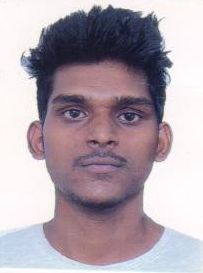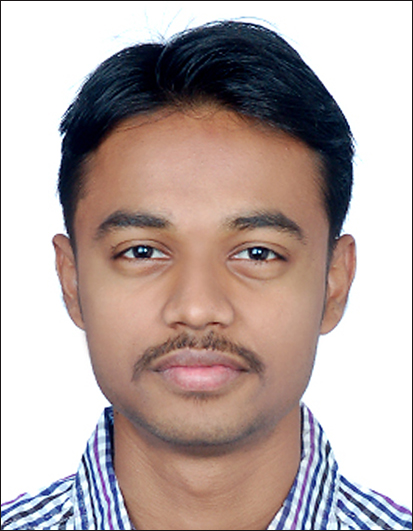 Digitisation of Visitors Passes
Security Department has started digital visitor pass with photo w.e.f. April 10, 2017 with zero expenditure. The software was developed by the team of B.Tech CSEstudents of 2015 batch of the institute comprising of Mr. Kunal Gupta, Mr. Kunal Sikri, Mr. Mainak Biswas and Ms. Paridhi Yadav.
Cover Page of Laboratory Safety Manual
Institute safety and security committee had announced a competition for design of the cover page for Institute Laboratory Safety Manual. Total 10 entries were received from IIT Indore community. Institute safety and security committee has selected one cover page design for Institute Laboratory Safety Manual. Dr. Rinki Singh, Postdoctoral fellow, Discipline of Chemistry is the name of the winner of the competition.
As a token of appreciation Dr. Rinki Singh has been awarded with a certificate and a cash reward of Rs. 5000/-.
The cash reward is sponsored by Flavorite Technologies Private Limited under their CSR initiatives. .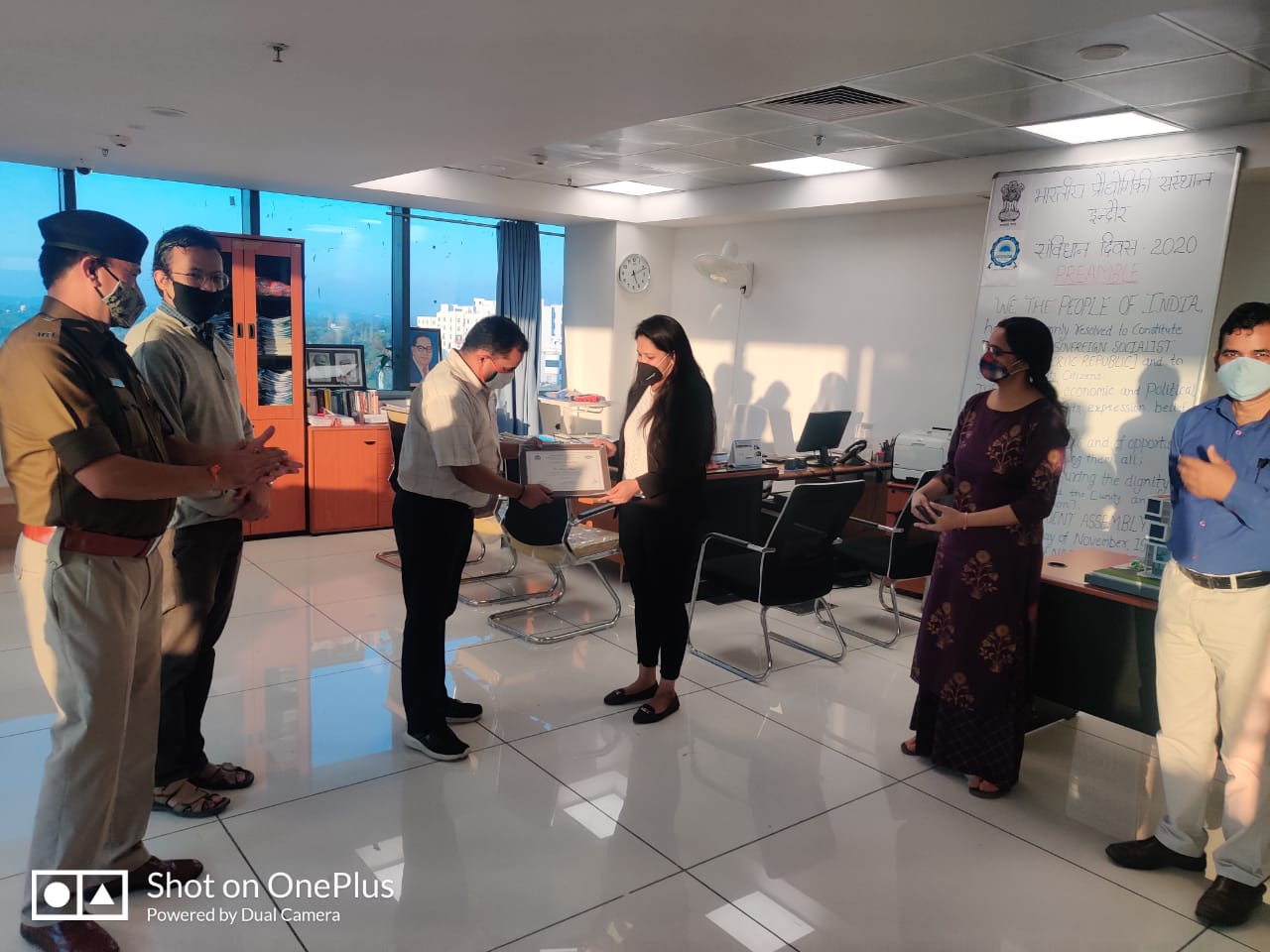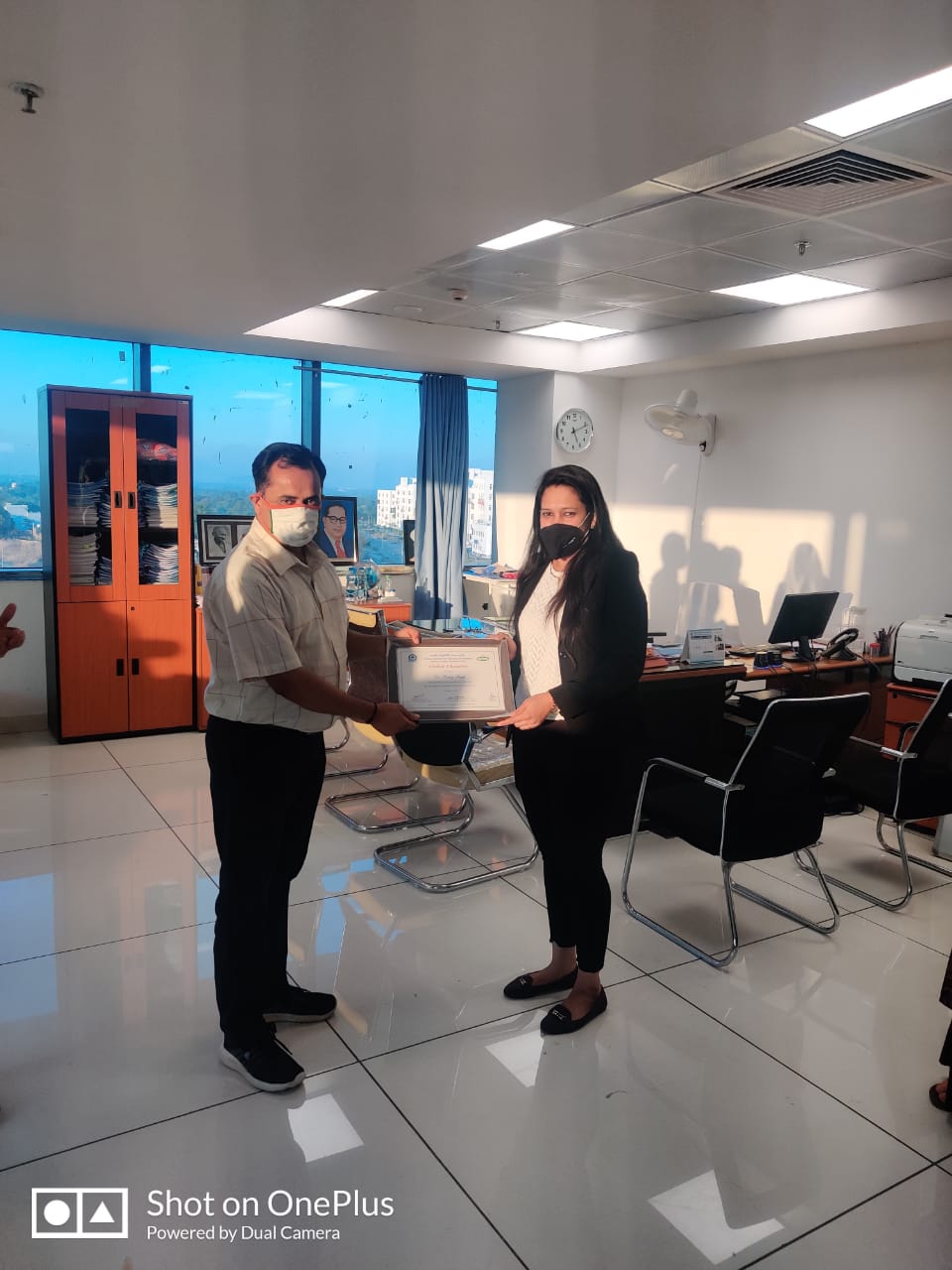 Chemical & Biowaste Disposal
Waste chemical and bio wastes are dispossed off by scietific and standard methods respectively by Chemistry and BSBE departments. Chemistry and BSBE Safety committees may be consulted for the disposal of any such wastes. Please refer to below links for more specific details.
Disposal of Chemical Waste
All wastes from the laboratories must be properly labelled and placed in correct waste containers. MSDS recommendations must be carefully followed for storage of chemicals and to avoid storage of any incompatible chemicals together. Please "Do not mix incompatible Chemicals".
Please contact Mr. Manish Kushwaha, Deputy Manager (Lab), Chemistry Lab, School Building Room No.116-B at 0731 660 3340 or e-mail at mkushwaha@iiti.ac.in for the disposal of waste chemicals. (...more)
Disposal of Bio Waste
Bio Waste generated from all the labs in Institute Campus is collected by the Hoswin Incinerator Pvt. Ltd. w.e.f. May 2014. A representative from the Hoswin Incinerator collects the waste from IITI campus 3 Days a week (i.e. Monday, Wednesday, Friday).
Contact Details for Hoswin Incinerator is as follows:
Mr. Pramod Chowksey
Hoswin Incinerator Pvt. Ltd., 196 A-197, B- Sector-F, Sanwar Road, Indore
Ph. No. : Mob. 9755644433 Tel 0731-4042445
The Bio Waste is collected in different coloured poly bags (according to the category) kept in Institute Campus BSBE Lab.
The colour coding of poly bags according to the waste is described below:
1. Yellow Plastic Bag: Microbiology & Biotechnology waste (wastes from laboratory cultures, stocks or specimens of micro-organisms live or attenuated vaccines, human and animal cell culture used in research and infectious agents from research and industrial laboratories, wastes from production of biological, toxins, dishes and devices used for transfer of cultures)
2. Blue Plastic Bag: Waste Sharps (needles, syringes, scalpels blades, glass etc. that may cause puncture and cuts. This includes both used & unused sharps).
Campus: Do's & Don't
Calm and quite stay at the hostel, mess dining halls and classrooms.
Going to other hostels is prohibited, friends may be met in the common areas. However in case someone needs to go to other hostel, he will show up his id card and make an entry in the register kept with security desk of that hostel.
Safety regulations are required to be observed while at labs.
Avoid unnecessary interference with other public (persons not concerned with IIT Indore)
We expect Exemplary moral conduct from our students.
Please maintain a habit of good dress up especially at dining hall.
Please do not crowd in individual units
Going to Forest area and unauthorised openings on approach roads is out of bounds. Using short cuts are not allowed through grassy and forest areas.
Smoking, consumption of liquor, storage, handling/disposal of toxic, inflammable, hazardous, dangerous material is strictly prohibited. In case found strict action would be taken against the individual found doing so.
Fire Fighting equipment are installed in the units and common areas, usage should be done only on emergency. Please notify security helpdesk after usage if any.
Hostlers are not allowed to drive powered vehicles.
Wearing of Helmets is must for all two wheeler drivers.
Driving two wheelers with more than two persons is not permitted. Helmet is necessary for the pillion rider also.
#CAUTION: Tempering of any safety/security signage and instruments may attract extreme penalty and punishment.
Notices
This is to inform all that Monday (dated Sep. 15, 2014) onwards entry at Main Campus (Simrol) will be restricted and Identity Cards will be checked at the boom-barrier. Your cooperation is highly solicited.
This is to inform all that stickers for four and two wheeler vehicles are now available with Safety and Security Department.,
This is to inform all that pillion riders are required to wear protective head gear (Helmets) on two wheelers
This is to inform all that triple riding is not allowed on two wheelers

Lost & Found

Any item found by any person on campus is required to handover to Security Department. The item is to be deposit with nearest Security Guard or Security Helpdesk.


Any lost item may be notified to the Security helpdesk to enable security department to connect to the owner whenever the found items are deposited.
Guidelines
Vehicle Stickers
Officials requiring the vehicle stickers may deposit the copy of RC of their vehicle, licence and Institute Identity Card duly self attested by them mentioning their Name, Designation, department and their ID code.
The documents are required to be deposited by them at Security Help Desk and they can recieve their vehicle sticker on next day from the security CCTV Control Room (Room No. HB-207, on first floor at Hub Building)
Following is requested for usage of the stickers:

Copy of the Registration Certificate of the vehicle
The stickers in four wheelers would be pasted on front windscreen on left side which is easily visible and identifiable
The stickers in two wheelers would be pasted on front body at a location which is easily visible and identifiable
Please return the stickers to security helpdesk in the event of sale of the vehicle, change of job from IIT Indore to some outside agency at indore or any other part of country/outside country
Re-issuance will be considered on individual request on merit.
Please note that the stickers are for facilitating identification of vehicles of faculty and staff in our parking lot etc., display of the sticker on vehicle does not dispense the production of individual identity cards while making entry to the campus of the institute.
ID Cards
Temporary Identity Cards for people with short term assignments are being issued from Security Department
DOCUMENTS REQUIRED
An application duly forwarded by the concerned authority
one Stamp size photograph and one photocopy of identity proof is required to be submitted at Room No. HB-207 in Sodium Building (HUB Building)
The Temporary Id Card will be issued same day
Engineering
Department of Astronomy, Astrophysics and Space Engineering (DAASE)
Dr. Siddharth Malu (Convener)
Dr. Saurabh Das (Member)
Dr. Manoneeta Chakraborty (Member)
Department of Biosciences and Biomedical Engineering (BSBE)
Dr. Debasis Nayak (Convener)
Dr. C. Venkatesh (Member)
Dr. Amit Kumar (Member)
Head BSBE (Ex Officio Member)
Mr. Subodh Mishra (Student representative)
Department of Civil Engineering (CE)
Dr. Mohd. Farooq Azam (Convener)
Dr. Lalit Borana (Member)
Mr. Sandeep Patil, Technical Staff Member
Mr. Akshay Thakre (Student representative)
Department of Computer Science Engineering (CSE)
Dr. Bodhisatwa Mazumdar(Convener)
Dr. Abhishek Srivastava (Member)
Dr. Puneet Gupta (Member)
Department of Electrical Engineering (EE)
Dr. Swaminathan R (Convener)
Dr. Saptarshi Ghosh (Member)
Dr. Abhinoy K. singh(Member)
Department of Mechanical Engineering (ME)
Dr. Girish Verma ( Convenor)
Dr. Ankur Miglani (Member)
Dr. Pavan Kumar Kankar
Dr. Yuvraj Madhurkar (Member)
Mr. Sandeep Gaur (Member)
Mr. Mahesh Zade (Member)
Mr. Sandeep Patil (Member)
Department of Metallurgy Engineering and Materials Science (MEMS)
Dr. Rupesh Devan (Convener)
Dr. D.K. Rai (Member)
Dr. Ajay Kumar Kushwaha (Member)
Science
Department of Chemistry
Dr. Chelvam Venkatesh (Convener)
Dr. Suman Mukhopadhyay (Member)
Head Chemistry (Ex Officio Member)

Department of Mathematics
Dr. Vinay Gupta (Convener)
Mr.Jitendra Verma (Staff Member)
Mr Sudipta Sarkar (Student Member)
Department of Physics
Dr. Rajesh Kumar (Convener)
Dr. Sarika Jalan (Member)
Dr. Sudeshna Chattopadhya (Member)
Dr. Sudip Chakraborty (Member)
School of Humanities and Social Sciences (HSS)
Dr. Kalandi Charan Pradhan (Convener)
Dr. Sanchita Verma (member)
Ashok Mocherla (member)
Central Facilities
Central Workshop
Dr. Jayaprakash Murugesan (Convener)
Mr.Suresh Bhagore (Member)
Mr.Rishiraj Chouhan (Member)
Sophisticated Instrumentation Center
Dr. Sampak Samanta (Convener)
Dr. Radhe Shyam Ji (Member)
Mr. Ghanshyam Bhavsar (Member)
Mr. Kinny Pandey (Member)
Safety and Security Committee of the Institute
Dr. Bhupesh Kumar Lad,
Associate Professor (Convener)

Dr. Swaminathan R.,
Assistant Professor(Member)

Dr. Abhijit Ghosh,
Assistant Professor(Member)

Representative Health Centre, (Member)
Representative Student Gymkhana (Member)

Cdr. Sunil Kumar (Retd.),
Deputy Registrar Students Affairs(Member)

Mr. Ramakant Kaushik ,
Chief Security Officer (Member Secretary)

Personnel

Mr. Ramakant Kaushik (C.S.O.)
:
: +91 731 660 3570


Dr. Dripta De Joarder (Lab Safety Officer)
: labsafety@iiti.ac.in
: 0731 660 3513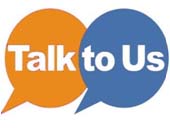 Emergency Control Room
0731 660 3117, 9589518290(M)
f
Quick Response Team
9589518299(M)
On Duty Security Supervisor
6265224771(M)



Security Help Desks:-

Gate No. 1
0731 660 3470
Gate No. 2
0731 660 3525



Office address IIT Indore
Khandwa Road Simrol,

Distt: Indore (M.P.) 453 552
mail to us
Security Help Desk: securityhelpdesk@iiti.ac.in


Chief Security Officer (CSO): cso@iiti.ac.in